Setting up user settings is paramount to your social media crisis planning and will act as a safety net, ensuring that your organisation has complete control over who can and who can't post out on your platforms. You need to assign User Permissions to all users before they can log in for the first time.
Here's how to find your User Permissions:
Click the person icon →Settings → Users & Permissions →On the relevant user, click the Permissions button
You can access your settings from anywhere in Orlo by clicking on the Person icon and selecting 'Settings' from the drop-down menu.
Scroll down and click 'Users & Permissions'.
The first port of call is to assign each user a unique set of permissions regarding the company and individual social accounts. Click the 'Permissions' button to add these.

Company permissions
Is this user allowed to have administrative powers such as deleting accounts, approving posts and accessing billing information? Enable and disable these features as you deem appropriate. Some permissions go together, so for example if you want someone to be able to edit Monitoring streams, they need "View Monitoring Streams" as well as "Manage Monitoring Streams" Enabled.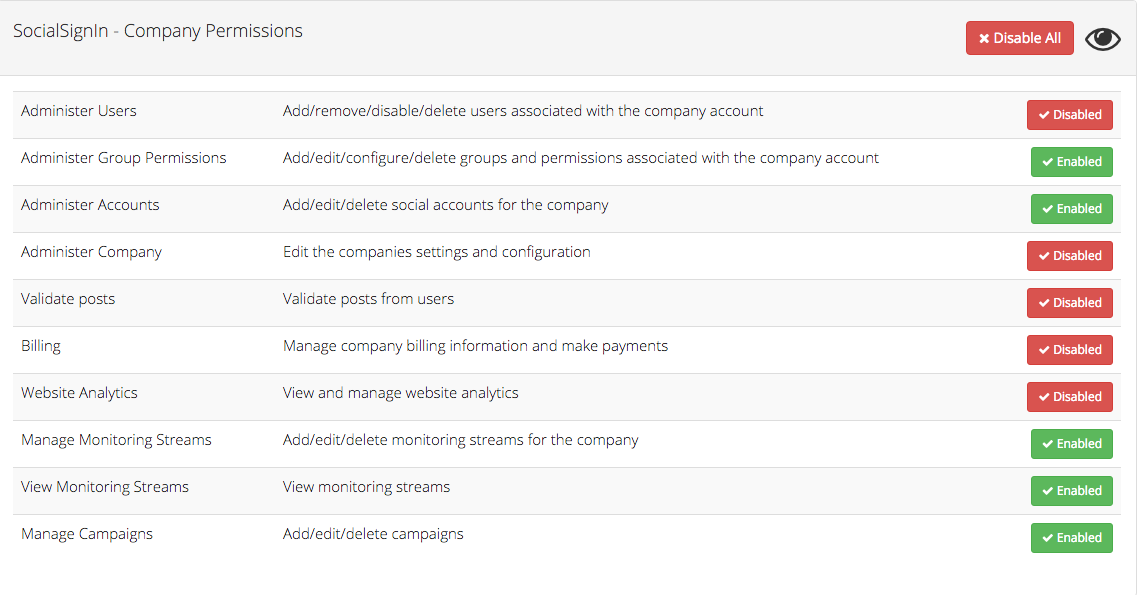 Tip: Disabling certain permissions, for example "View Monitoring Streams", actually removes buttons or options from Orlo, so a user who doesn't have permission to use a certain feature won't have access to it at all, and won't be able to see it. Bear this in mind if you're troubleshooting a problem where someone can't find a certain option in the system.
Social account permissions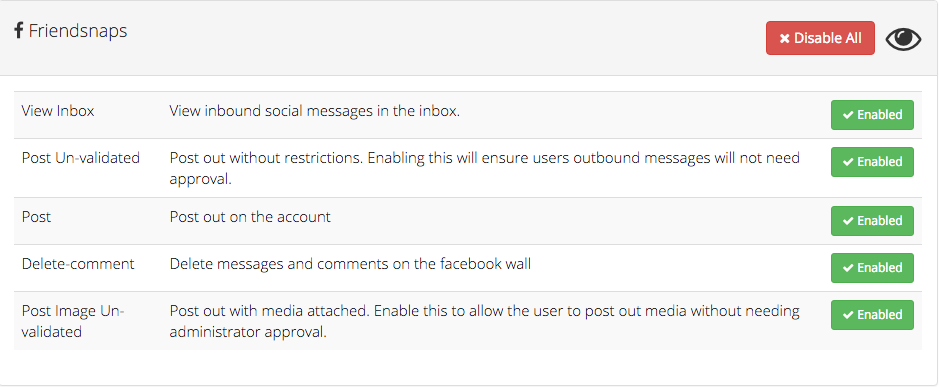 Which social accounts do you want this user to be able to interact with? You can edit those permissions further down the page- each social account has its own set of permissions. Enable and disable these features as you deem appropriate.
Tip: If you are adding lots of users, you may want to split them into teams and simply assign the whole team user permissions, rather than do it one-by-one. For more information on teams and their permissions, take a look at our Setting up teams guide to get started.