Direct Messages
Direct messaging is a way to take social media conversations private. Direct messaging is available on Facebook and Twitter.
To take a message private, on Facebook, the conversation needs to be initiated by a Facebook user. You cannot start a chain of direct messages.
On Twitter, if you are following a user and they are following you back, you can private message them by opening up their profile box > clicking Message > selecting Private Message.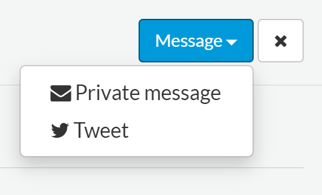 Alternatively, when you reply to someone in via the Inbox, you should see the option to add a DM Reply Link to your reply:
Your public response will now contain a button that, when clicked by the recipient, will allow them to initiate a private conversation with your account / page.
Twitter: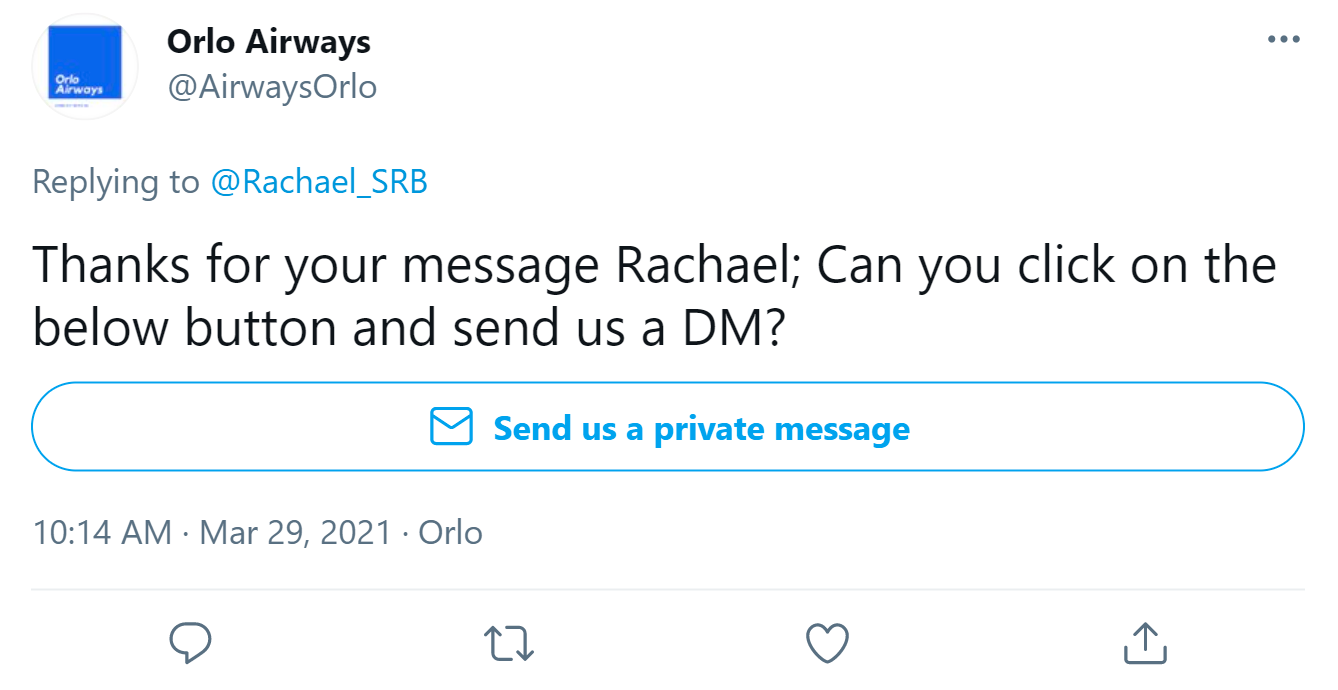 Facebook: