Mark certain messages with a set priority to help manage your Inbox, allowing you to quickly identify and tackle inbound queries based on how urgent they are.
Controlling the priority of a message is available via the top toolbar displayed when you have opened a message. You can set or change the priority of a message by clicking on the coloured buttons at the top (Red to Green = Priority 1 to 5), as well as in the + menu area where you would normally add a note or view the post natively: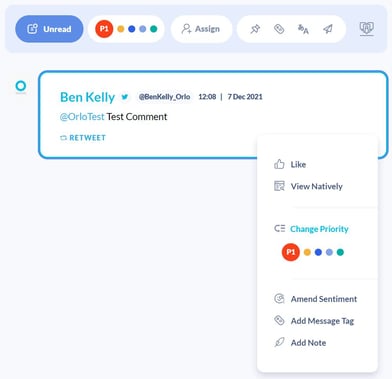 Once the priority has been set, you will be able to see that from the open message view as well as in the list view below: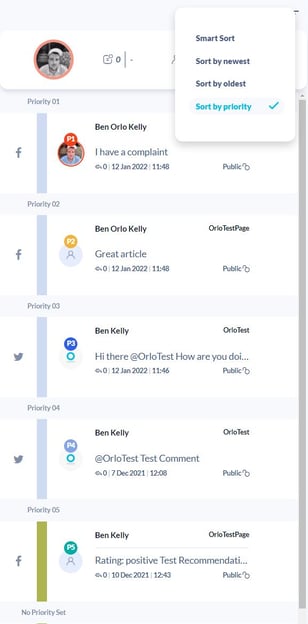 Alongside the sorting, you will also be able to apply a priority filter to the inbox and include it in presets if required, to quickly isolate the required messages and deal with those without having to scroll through the less urgent, lower priority messages.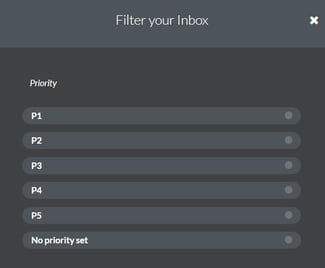 Finally, to help support our existing automation piece around the Inbox, we've included the option to set a message priority as part of our Triggers module. This means that you can set a message priority automatically based on the contents of the message, whether or not it is from a person tagged and identified in a particular way (like my VIP example below) or based on any of the existing Trigger options.