Notifications give you a completely customisable way of being alerted about a selection of events that can happen within the platform. For example, notifications can be delivered by email or mobile push notification on any of the following events:
New inbox messages

New social post published

Social post failed to publish

New social post created that requires validation

Inbox message assigned to you

Inbox message assigned to a team you are a member of
Each of these notification types can be toggled by frequency. You can configure your personal notification setup here.
To receive mobile push notifications, you will also need to download the latest version of the Orlo mobile app. You can find the app on the Apple App Store and the Google Play Store.
Desktop Setup
1) Click on the user icon menu in the top right-hand corner of the screen and select Settings.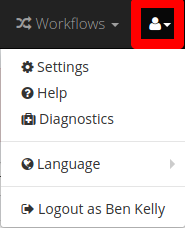 2) Select Notifications from the User Settings sections.

3) You can scroll up and down your list of social accounts, setting up individual notification preferences for each. The time settings chosen will dictate how often Orlo checks for anything new, then sends you a notification for each item.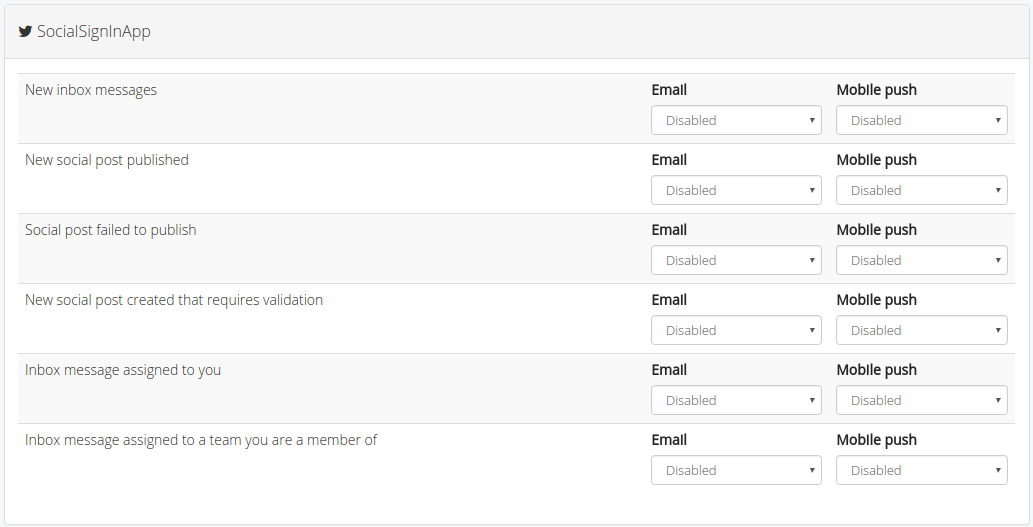 Mobile Setup
1) Press the Menu button top-right, then select Notification Settings.
2) Click the top-right button to see a list of your social accounts and select the one you wish to configure the notification settings for.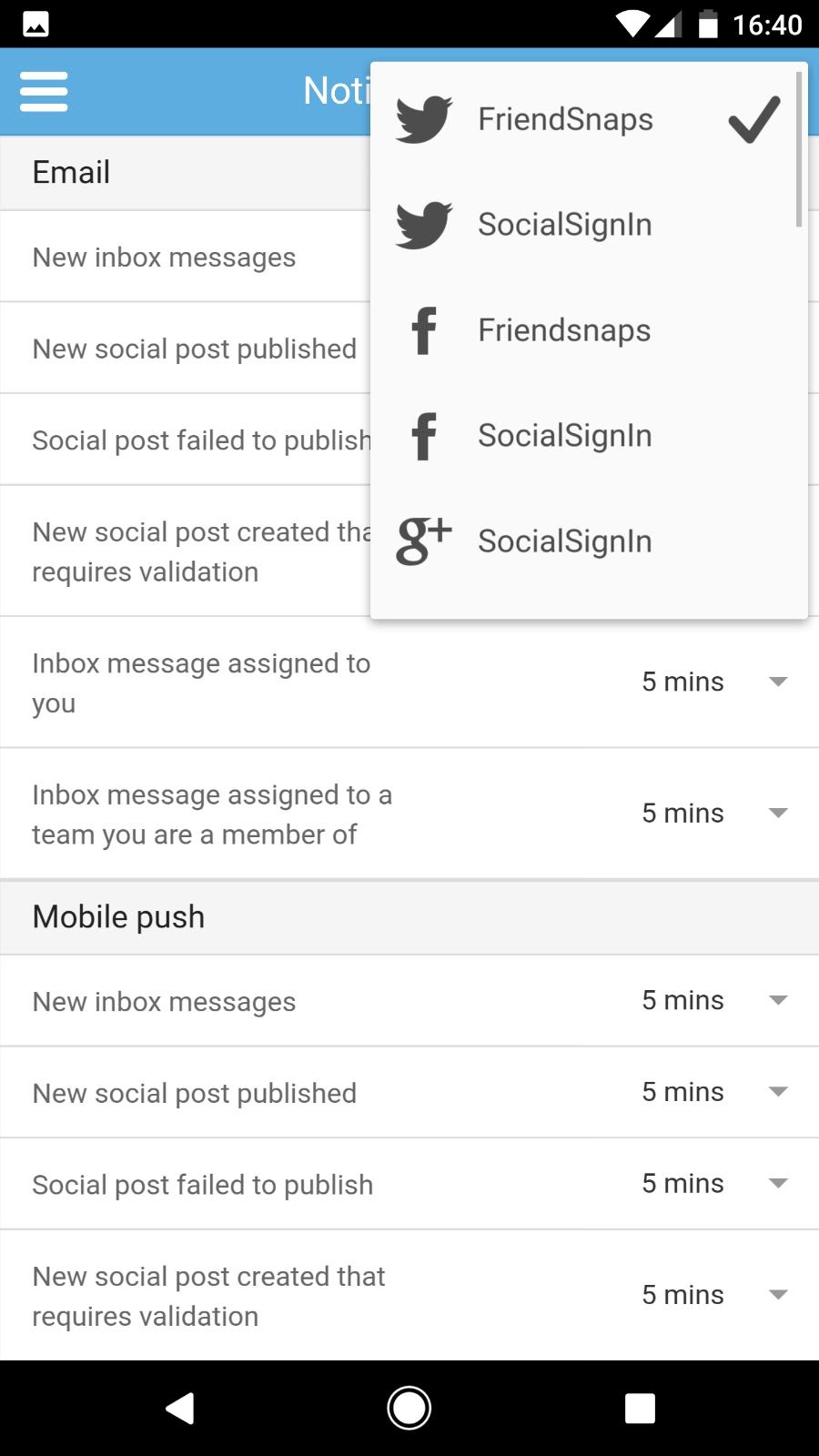 3) You will then see a list of notifications and be able to set the time for each for both email and mobile push notifications.