Translation mode in Live Chat will translate inbound messages and outbound replies in real time, automatically detecting the language being used. Here's how to turn it on...
When talking to someone on Live Chat who is messaging you in a language other than English, in the top-right corner of the chat window you can toggle on translation mode:

This will automatically translate all inbound messages received from that person and provide an info message to let you know what language the message has been translated from: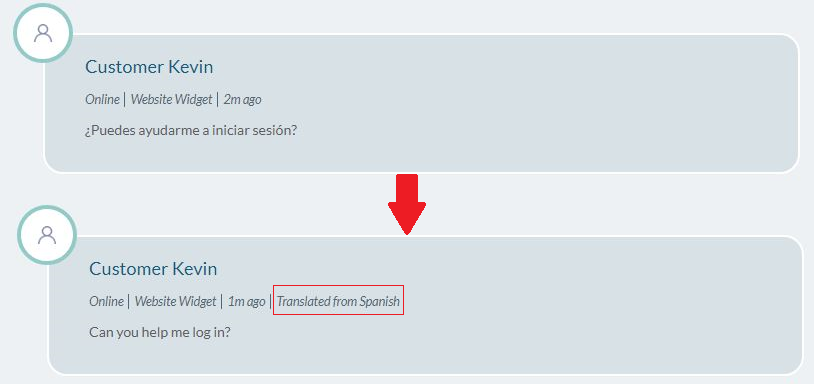 When replying, all you need to do is type out your response and click Reply as normal - Orlo will take care of the rest automatically!

Your reply will be translated from English into the language of the selected inbound message and will have the same "Translated from" information so you can be confident the correct language has been applied.
You can also toggle off Translation mode to revert all messages back to their original language and to see your translated replies: